Regular price
The Ritual Combo
---
Both Products Awarded Gold
2021 CLEAN + CONSCIOUS AWARDS
CLARIFYING CLEANSING OIL +
MULTI-CORRECTIONAL FACIAL SERUM
+ BONUS EXFOLIANT TREATMENT

100ml | 30ml | 30ml  Includes Free Shipping within Australia

Give the gift of personal connection, with this indulgent collection of our two most treasured treatments PLUS a complimentary pot of The Purity Polish. This stunning signature box includes a handwritten note from our heart to yours:
The Awakening Serum – Multi-correctional Facial Serum
This all-in-one velveteen super serum, bursts to the brim with 14 of earth's most active and legendary phyto-nutrient rich botanicals, C02 plant extracts and powerful essential oils. Strategically formulated to target the signs of aging, replenish hydration, boost elasticity and provide the ultimate array of critical nutrients.

The Cleansing Truth – Clarifying Cleansing Oil
The euphoric scents of Egyptian neroli blossoms, sweet Italian oranges, high altitude french lavender and Roses over Geranium, cocoon your senses with this multi-tasking formulation, where lavish antioxidant-rich carrier oils unite with potent essential oils to effortlessly dissolve makeup, dirt and debris. The result reveals a complexion that is clean, replenished and petal soft.

BONUS The Purity Polish – Exfoliating Treatment 30ml
Revive and renew lacklustre skin with this gentle micro-dermabrasion that nourishes, stimulates and softens as it removes dead and dull skin cells.


PRODUCT INFORMATION
Visit The Awakening Serum – Multi-correctional Facial Serum and The Cleansing Truth – Clarifying Cleansing Oil Product Pages to discover more information about Key Actives, Product Benefits, Rituals and Ingredients.
---
THE PURITY POLISH
The Purity Polish – Exfoliating Treatment (30ml)
Revive and renew lacklustre skin with this gentle micro-dermabrasion that nourishes, stimulates and softens as it removes dead and dull skin cells.


Awakened with water, this multi-function facial treatment, can serve as an exfoliant or mask, ensuring absolute purity and freshness with each application. Our polishing, but never drying superfood powder, delivers the holy grail of botannical treasures from both land and sea, infusing your skin with an astonishing array of active phytonutrients, oxygenating chlorophyll, minerals, antioxidants and essential vitamins to enhance skin vitality and texture.

Formulated from Marine phytoplankton, a microscopic micro algae, to deeply cleanse and breathe life back into skin, levigated fresh water Pearl illuminates, freshly ground Rose Petals soften and refine, French Rose Clay neutralises impurities, Matcha Green Tea soothes, while Moringa is a moisture magnet with its high levels of Vitamin E. Finished with Kakadu Plum, the world's richest source of natural Vitamin C, unveils a vibrant and velveteen soft complexion, glowing with renewed radiance.
Customer Reviews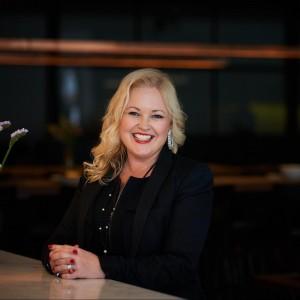 AM
29/08/2021
Angela M.

Australia
Absolutely Devine
My skin has never felt so good and the ritual gives me 10 mins of me time xx
22/08/2021
Anonymous

Australia
04/08/2020
Merideth M.

Australia
Best face combo to date
I've been using this serum and oil for about a year now and it makes my skin glow. I can honestly say I have had no breakouts since using this. I love it and I'll continue using it as my daily routine. It not only smells amazing but you'll see the results after a short period of time. Highly recommended x
28/07/2020
Lina

Australia
Miracle oils
If you want younger looking skin start using Thalia , it is the only product I have used that I can see the results with in a few days of using it . I just got my new bottle a few days ago and straight away my skin started soaking all the goodness in and felt softer and more hydrated . The sheer quality of the oils are the reason to invest in this treasure . I started using rosehip oil years ago and it has been the best thing for my skin , I have switched up to Thalia as I am 53 and need the big guns to help me and glad I did . Highly recommend this product
16/07/2020
Kelly T.

Australia
Liquid Gold
This is the most beautiful skincare range. It leaves your skin hydrated, soft and feeling beautiful. The natural scent is absolutely amazing and makes every day feel like you are in a luxurious day spa.
22/04/2020
Anna R.

Australia
Love Thalia
I have been using Thalia products for a few years now with great results. I love the fragrance and feel of the serum which is a real treat at the end of a day and makes me feel like I'm doing something kind and nurturing to my skin. The cleanser glides on beautifully and feels gorgeous under a warm flannel. Highly recommend Thalia!
03/02/2020
Catherine R.

Australia
Beautiful skincare
I've been using this product for over 2 years and absolutely love it. My skin glows and always feels well nourished. The experience of putting it on - the smell and feel is very luxe - like being at a health spa! Highly recommend!
30/01/2020
Hope L.

Australia
#ThankYouThalia
I have to tell you, my skin was the best I think it's ever been when using your gorgeous oils! Then I saw another brand's oils and I thought I'd try them (used to be a major skincare junkie!)... Well, my skin is in a shit state and it is safe to say I will NOT be using anything other than your oils again! Only a few days after using your products my skin is glowing, pimples healing super quickly and texture improving again. Thank You!
06/01/2020
Rachael K.

Australia
Day Spa Everyday
The Ritual Combo is like being at a Day Spa everyday with my skin soaking in all that goodness whilst I take a moment to myself to inhale the beautiful essential oils. I thoroughly look forward to this daily ritual which is uncomplicated and I can see the results!
05/12/2019
Kathleen M.

Australia
A spa-retreat of your own!
I truly recommend using Thalia's The Ritual Combo. The cleanser is just a moment of pure stillness in my hectic life - the deep breath in during cleansing is like a day spa in your own bathroom for that moment in time, and The Awakening Serum is truly nourishing, with the added benefit of extending the coverage of my makeup AND minimising my pores. Highly recommended!!!
01/12/2019
Alicia C.

Australia
My Ritual
I have loved this duo for a long time, I have used it to create my own ritual of uninterrupted time (which is rare when mothering four children). My skin, mind and soul all love love love this escape!